We're delighted to welcome you to the new and improved Global Wave Integration (GWI) website. Firstly, our dedicated team, in close collaboration with UI/UX designer Ye Ji Lee, has worked tirelessly to ensure that our online presence effectively reflects our unique identity in the custom technology integration industry. This revamp, as a result, has brought about much more than just a fresh aesthetic appeal. Above all, it presents an overall enhancement of your online experience with us.
Unveiling a New Aesthetic
Right off the bat, our website's fresh, modern design will capture your attention. It directly embodies our brand's ethos. Seamlessly, we blend beautiful design with imagination-driven technologies. Consequently, this new design manifests GWI's commitment, spotlighting our drive to deliver unique, high-quality technology solutions for high net worth clients.
Enhanced Functionality
We hold user experience supremely important in our new website design. Consequently, we've elevated our website's functionality, guaranteeing seamless navigation and an intuitive user interface. Moreover, we've refined each feature to streamline access to our robust offerings. Ultimately, we aim to mirror the luxury and efficiency of our real-life custom technology solutions in your online experience.
SEO Optimization
Commitment to our brand's accessibility guided us to actively tackle Search Engine Optimization (SEO) issues. Recognizing SEO's significance in the digital landscape, we've performed website optimizations to secure higher ranks in search engine results. Consequently, these actions heighten our website's visibility for those searching for custom technology integration services.
New Pages
Beyond aesthetic and functionality enhancements, we've broadened our website with new informative pages about our services. Firstly, you'll come across our new wellness page, offering insights on how our tech solutions enhance daily wellbeing. Secondly, our energy management page explores ways our services assist in monitoring and managing home or business energy efficiency. Together, these additions present a holistic view of how our services can augment your lifestyle.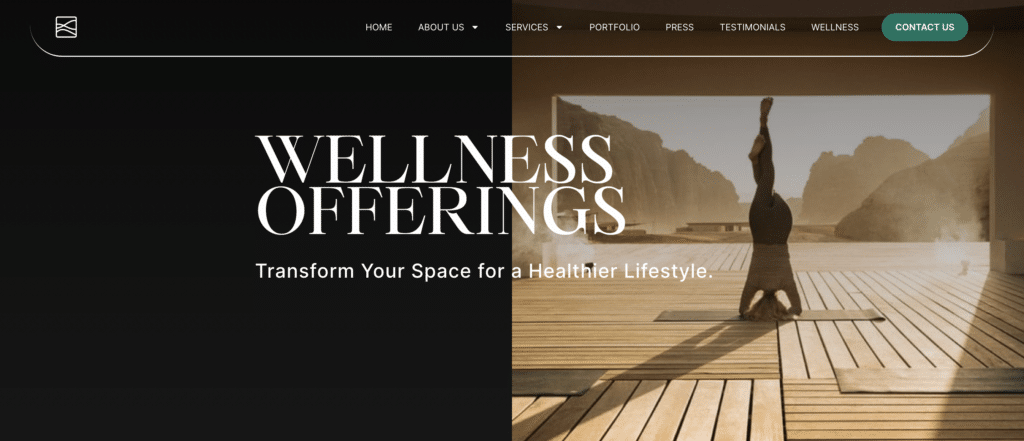 Eager to explore our site? We warmly welcome you to peruse our pages. As you do so, you'll observe firsthand how Global Wave Integration leads the vanguard in custom technology integration. Therefore, dive into our new and dynamic website, reflecting the high design and technology standards we deliver to our clients every day.
We're truly excited about our new website and how it allows us to better engage with our clients and those who might be interested in our services. It's more than a redesign—it's a firm step into the future.